Introducing Emporium's New Autumn/Winter '22 Trends

Emporium is a lively brand that celebrates colour and character – it offers a fashionable collection that incorporates personality. Designed specifically for the young-at-heart, it's perfect for teenagers who take pride in their space and young adults who are decorating first homes.
For the new Autumn/Winter '22 season, we've been busy curating a quirky range your customers will love. This season, we'd like to introduce the following trends: Iberiana for the youthful soul, and Smooth Groove for the free spirit.

Highlighting two eccentric aesthetics, they're sure to inspire! We've sourced pieces from around the globe to curate an identity that's unique for you and your store.

Get familiar with Iberiana and Smooth Groove below, and make sure to watch our fun video. Full of creativity, it'll start the wheels turning when it comes to styling our beautiful products instore.
Reminiscent of a colourful holiday abroad, Iberiana takes you to the coast of Santorini. A fun collection of home décor with soft silhouettes and sandy finishes, it flaunts a 'summer island' feel. Terracotta, white, and blue hues are expressed through quirky patterns and designs.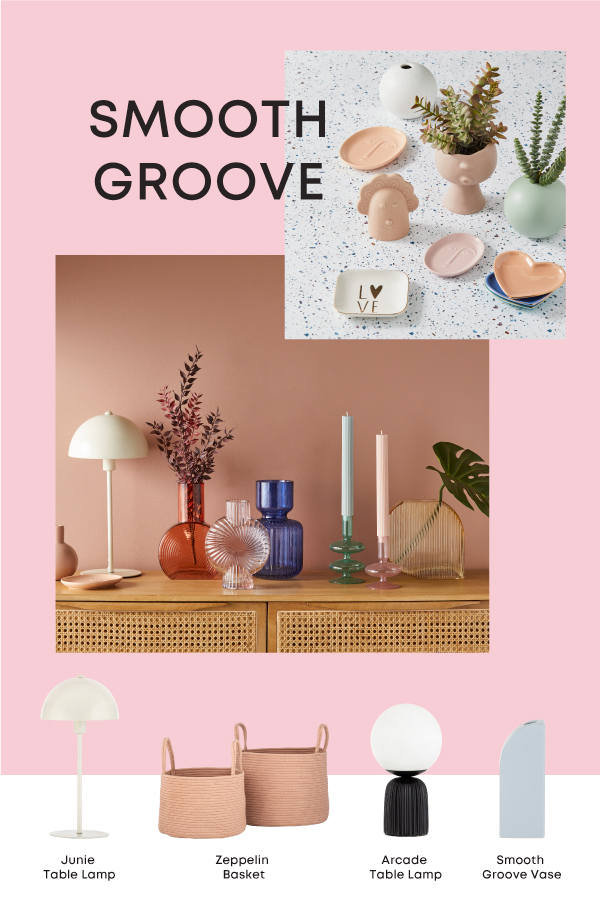 Smooth Groove expresses itself through a muted colour palette. A fun range of matte sculptures and vessels display human qualities, creating a friendly environment for your store. Coloured glassware with abstract silhouettes take centre stage, making perfect gift options.