Outdoor Cooking Favourites: Make Holiday Meals Memorable
When spring gives way to summer and the weather gets warmer, you know it's Australia's favourite time of year – the outdoor cooking season! And what better way to celebrate the spirit of Christmas than over a festive feast in the yard with friends and family? It's the Aussie way.
As stockings are stuffed and verandas are dusted off all over the country, we've stocked up on a range of outdoor kitchenware essentials to liven up your customers' grill experience like never before. Or if barbecue is not their thing, why not bring the family together over sumptuous slices of homemade pizza?
The perfect marriage of British design and Italian tradition, DeliVita's premium pizza oven range heads up our newest selection of outdoor kitchenware. We've also brought back classic favourites from our Maverick gifting range in time for the summer entertaining season. No matter what your customers choose for their summer lunches, they'll share the joy of making memories over a hearty meal.
DV-5034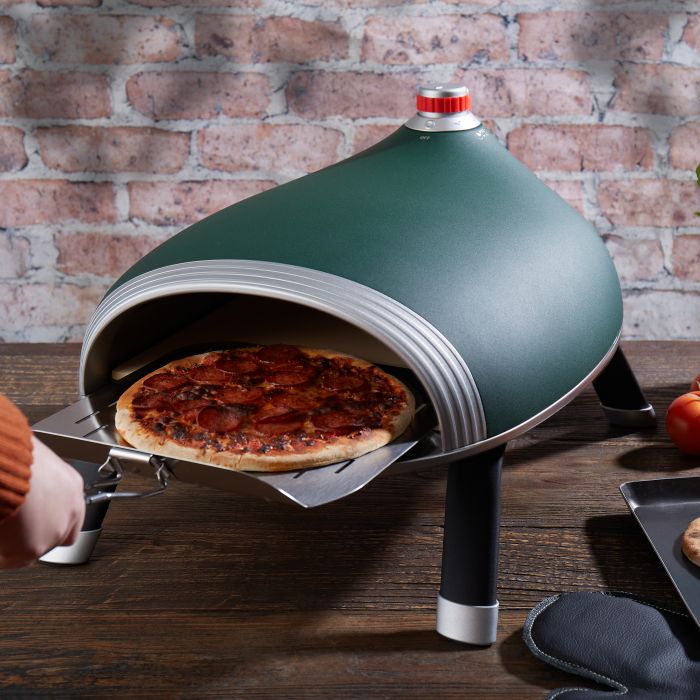 This sleek, lightweight portable oven takes only 15 minutes to reach cooking temperature and 60 seconds to whip up a delicious pizza! It's perfect for impatient hungry bellies, and also works with camping gas stoves for pizza on the go.
DV-1001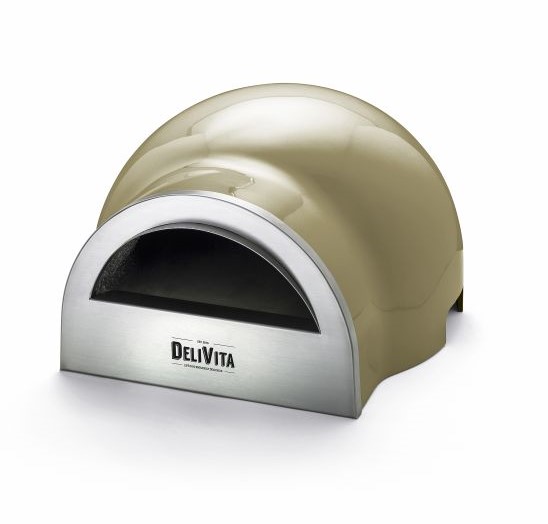 For those who prefer a more traditional taste to their pizzas with the same convenience, style and a quick cooking time of 90 seconds, DeliVita's original wood-fired outdoor pizza ovens will hit the spot just right.
DV-1651
Become the ultimate wood-fired pizza master with this complete pack of outdoor kitchenware accessories, a must-have for any DeliVita customer. Includes the Wood Fired Feast recipe book packed with crowd-pleasing favourites!
DV-1203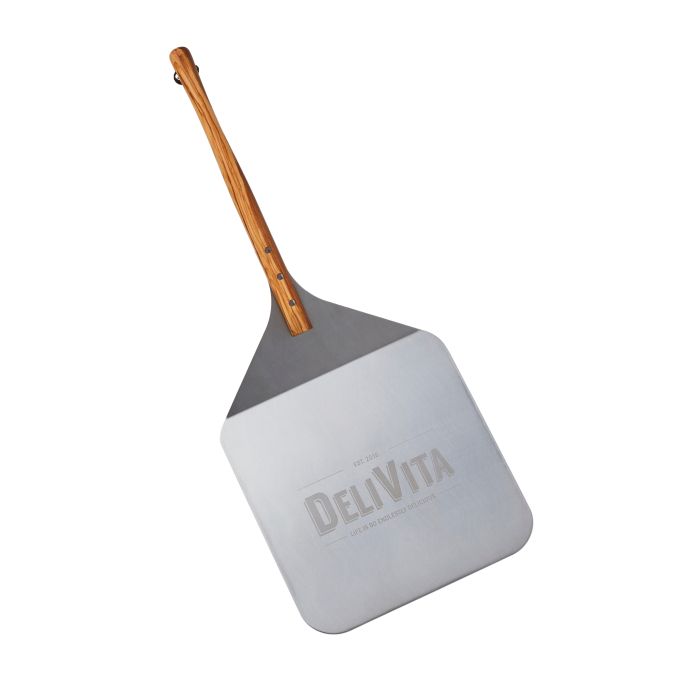 This expertly crafted stainless steel and olive wood tool allows you to easily move pizzas in and out of the oven without scrapes and sticky dough. It's a versatile accessory that can be used with other ovens to achieve the same seamless results.
IMA0010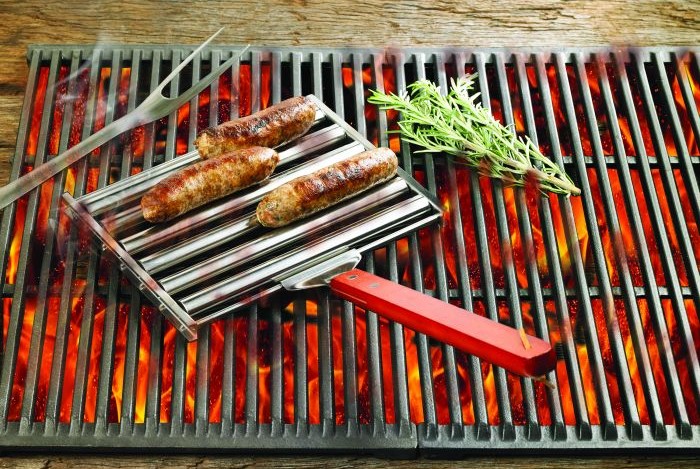 You can't have a proper Aussie barbie without a sausage sizzle. The Maverick Sausage Roller keeps the good vibes going faster by letting you evenly cook multiple sausages at once while doubling up as a spatula or tongs.
IMA0030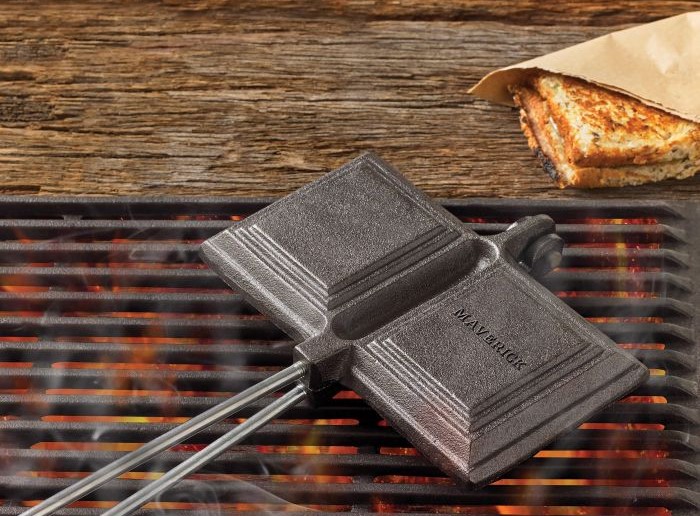 For an old-fashioned family picnic, you can never go wrong with classic jaffles. The Maverick Double Jaffle Iron gives you a crisp, even cook on your sandwiches while imparting a smoky grilled flavour, and separates them out easily into halves.
IMA0054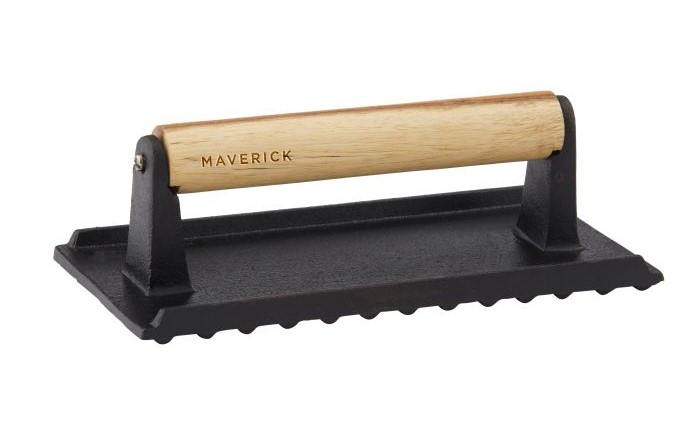 The Maverick Cast Iron Press is the jack of all grills and master of them too. The grooved iron base creates an even press on top while creating the perfect grilled surface underneath. From sandwiches, wraps and toasties to seared meat, patties and even bacon rashers, give your customers the gift of all-round crispy goodness.
IMA0139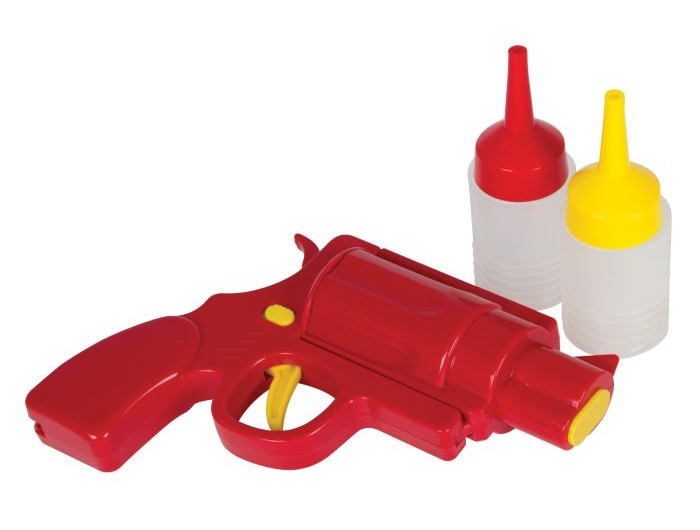 Place the final touch on grilled treats with this fun and easy to use condiment dispenser from Maverick. Simply load up each cartridge with ketchup or mustard and shoot your shot (or your food). The perfect ingredient to liven up any gathering!
Take the Party Indoors
Bad weather or chilly nights don't need to put pause on the festivities. Our kitchenware range includes indoor party favourites that perfectly complement your customers' outdoor kitchenware. Take your food outdoors or enjoy it around the bar – the holiday cheer will keep flowing.
D1516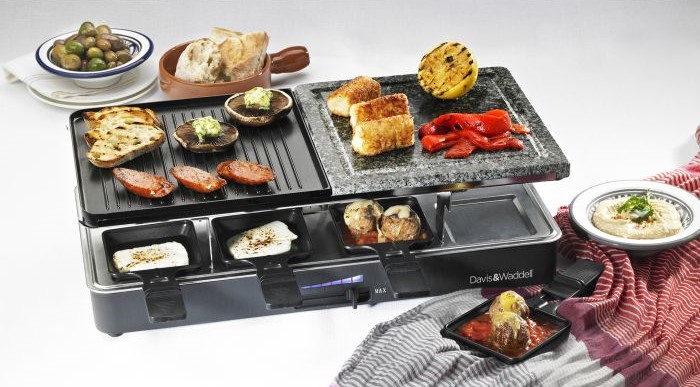 From cocktail parties to hotpot, this Party Grill is sure to be an instant crowd-pleaser. With features including a temperature-controlled electric grill, stone plate and nonstick mini pans, it's the ultimate appliance for the home entertainer.
DES0318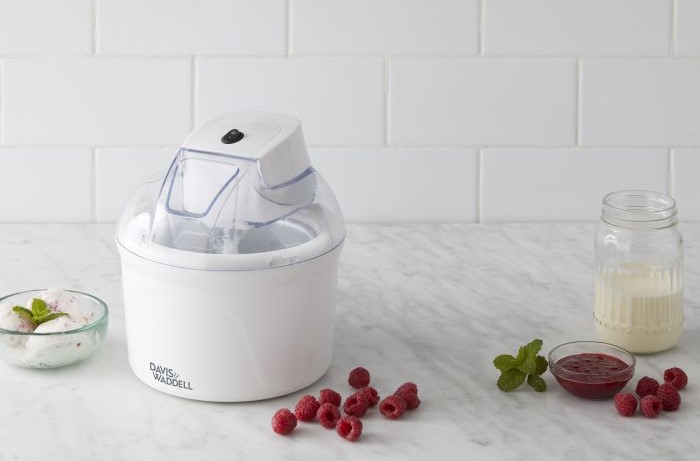 What's a good party without ice cream? This compact and stylish home ice cream maker takes just 15-30 minutes and a simple switch to churn up frozen desserts including sorbet, gelato and classic ice cream. It's all you need to cap off the evening with a sweet treat.